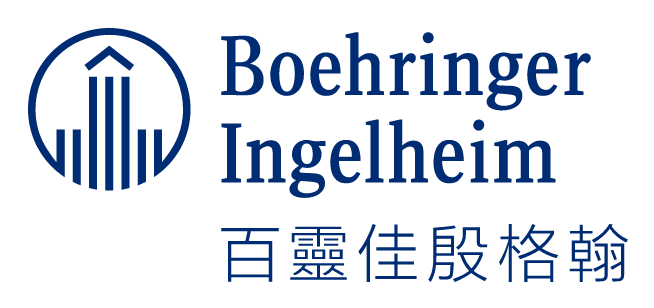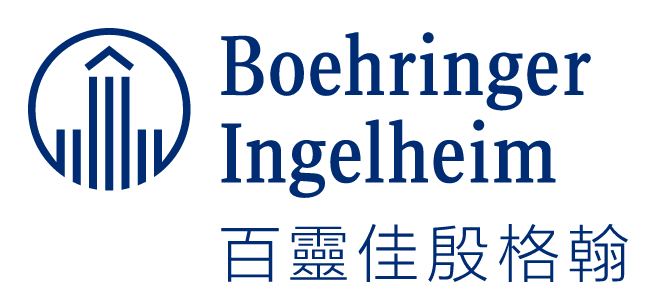 As a family-owned Animal Health company we plan for generations. We at Boehringer Ingelheim are proud of our heritage in the Swine industry. Committed to continuous investment in innovation to support you with unique solutions to thrive in this fast-evolving industry.
We know and are passionate about what it takes to produce happy, healthy pigs in a sustainable and profitable way. Understanding your business enables us to offer you our customized portfolio solutions, data insights and disease knowledge to drive profitable outcomes from your herd.
Together we can revolutionize how to produce pork sustainably.
Your success is our success!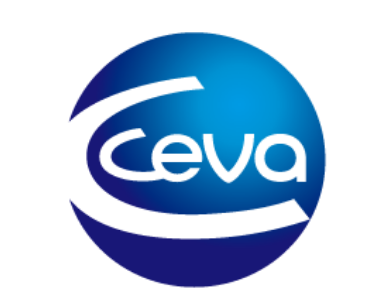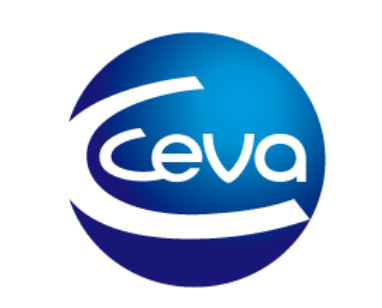 Ceva is a leading animal health company globally, with the strong vision to "Feed the World", translated into a focus on Swine and Poultry production.
Ceva is investing heavily in Research & Development and continuously bring innovative technologies in vaccines, pharmaceuticals, and equipment. Among the recent innovations, we could highlight DUO, a very effective PCV2 + Mhyo association and FORCERIS a unique combination to prevent iron deficiency and control coccidiosis. All the Ceva employees, veterinary services, and field sales, are dedicated to work closely to veterinarians and producers to improve the diseases prevention and performances in Poultry and Swine operations.


GeneReach Biotechnology Corporation, is dedicated to bringing innovation to global health management. By developing, manufacturing and marketing products for applied nucleic acid detection technology, we offer pathogen detection platforms, including equipment and reagents. The applications of our products include aquaculture, agriculture, companion animal, livestock and human health industries. Our products are manufactured in compliance with Quality Management System (QMS) and ISO 13485.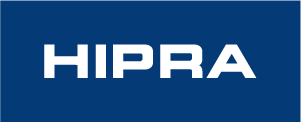 HIPRA is a biotechnological pharmaceutical company focused on prevention for animal and
human health, with a broad range of highly innovative vaccines. With its claim "Building
immunity for a healthier world", HIPRA affirms its commitment to contributing with solutions
that improve world health.
HIPRA has a solid international presence in more than 40 countries, with its own subsidiaries, 3
R+D centres and 6 production centres strategically located in Europe (Spain) and America
(Brazil).
Moreover, its extensive international distribution network keeps open marketing channels with
nearly 100 other countries, thereby covering the 5 continents.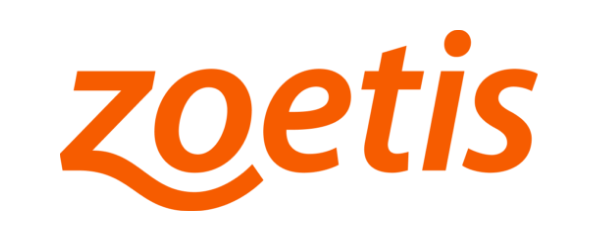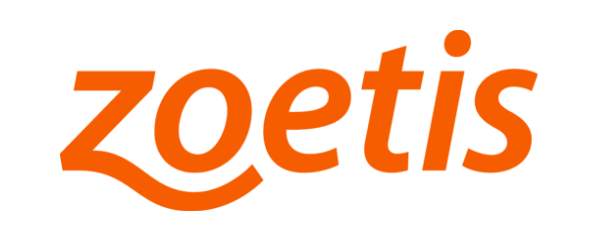 As the world's leading animal health company, Zoetis is driven by a singular purpose: to nurture
our world and humankind by advancing care for animals. After innovating ways to predict,
prevent, detect, and treat animal illness for more than 70 years, Zoetis continues to stand by
those raising and caring for animals worldwide – from veterinarians and pet owners to livestock
farmers and ranchers. The company's leading portfolio and pipeline of medicines, vaccines,
diagnostics and technologies make a difference in over 100 countries. A Fortune 500 company,
Zoetis generated revenue of $8.1 billion in 2022 with approximately 13,800 employees.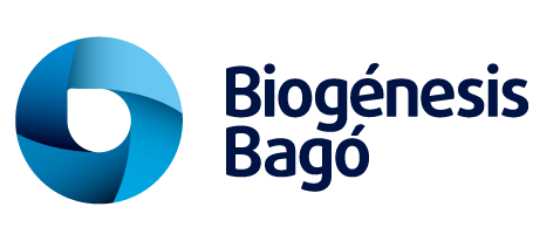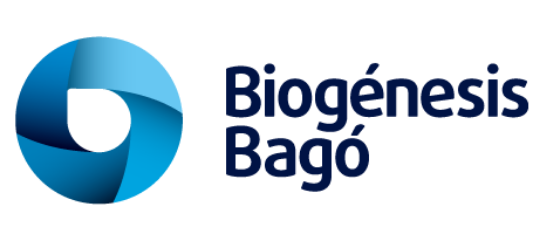 Biogénesis Bagó is an international biotechnology company with more than 80 years of experience, specialized in the development, production, and commercialization of products for animal health and productivity.
Its sites have a production capacity of 450 million doses of vaccines for the prevention of various diseases that affect animal health.
It has more than 100 products (FMD vaccine, rabies vaccine, other Biologicals, Antiparasitic, Reproductive, Intramammary, Vitamins and Minerals, Antibiotics and Disinfectants) and 985 registrations approved worldwide.


Reber Genetics was founded in 2008 with the objective of becoming a successful biotechnology company devoted to innovative R&D and high-quality products. The mission of Reber Genetics is to deliver preventative health care in animals. To achieve that, we concentrate on the development of highly efficacious, safe animal vaccines. Now we are expanding the product pipeline and aim to bring these innovative vaccine products onto the global markets. We are proud to be the frontrunner in applying state of the art technologies to animal vaccines and we are confident in our ability to create the best solutions for our customers.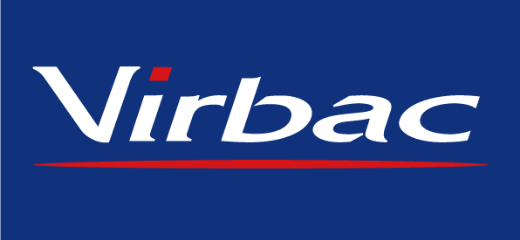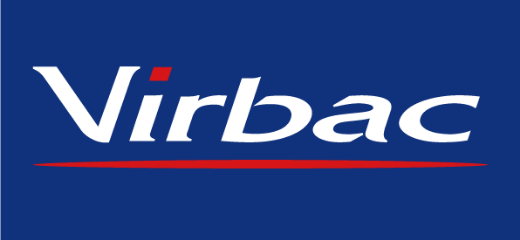 Focusing on animal health, from the beginning
At Virbac, we provide innovative solutions to veterinarians, farmers and animal owners in more than 100 countries around the world. Covering more than 50 species, our range of products and services enables to diagnose, prevent and treat the majority of pathologies. In farm animals, our offer relies on the rational use of veterinary drugs and the development of preventative medicine through vaccination. It is doing all this by strengthening its presence on the major markets, in developed and emerging countries alike, in order to contribute, day after day, to shape the future of animal health.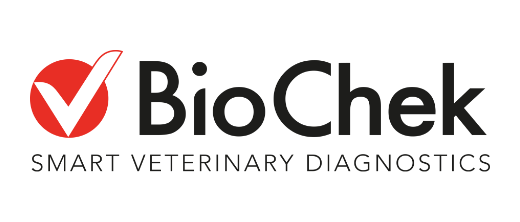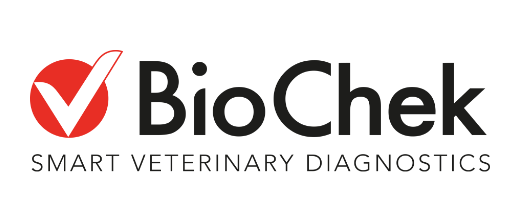 BioChek provides an accurate, reliable and easy-to-use animal health monitoring system for the Poultry and Swine industry, and associated diagnostic solutions for Food Safety testing. This system consists of a broad range of ELISA and PCR test kits, the BioChek Monitoring Software, reference controls (ELISA) and standards (PCR), the BioChek ELISA Assay Robot (BEAR), and worldwide technical support.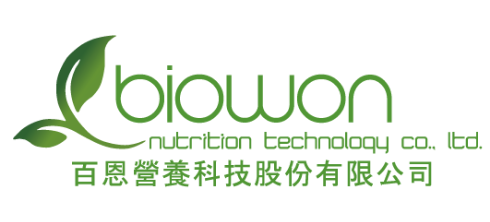 Biowon Nutrition Technology Co., Ltd., founded in 2014, provides exceptional technical products and services in the field of livestock husbandry and agriculture, with goals to reduce our impact on our environment.
The company sees "promoting sustainable development " as its key mission and therefor focuses heavily on building an environmentally friendly livestock agriculture ecosystem.
Biowon's in house brand ReGen® is a series of products committed to innovating idea and solutions, in the field of feed additives, water treatment, organic wastes reatment, deodorizers, composting agents and organic fertilizer.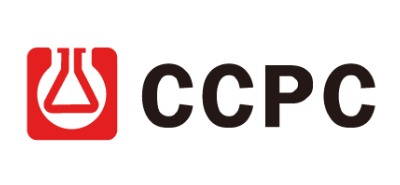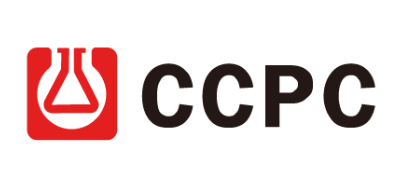 Founded in 1952, China Chemical & Pharmaceutical Co., Ltd. (CCPC) is dedicated to the innovation, research and development, manufacturing, and upgrade of services in the pharmaceutical industry. Since its establishment, CCPC has made numerous advances in the development of generic pharmaceutical and healthcare products for use in humans and animals.
The CCPC strategy is to provide niche and high manufacturing complexity API/generic drugs to the Animal health market. At the same time, CCPC is actively trying to partner with overseas pharmaceutical companies or wholesalers to market and distribute our niche products in specific territories.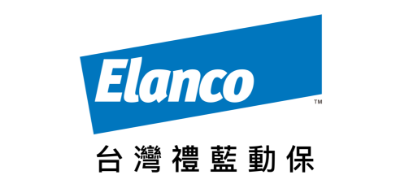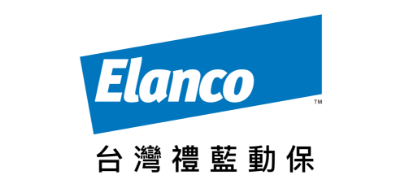 Elanco Animal Health is a global leader in animal health dedicated to innovating and delivering products and services to prevent and treat disease in farm animals and pets. With nearly 70 years of animal health heritage, we are committed to helping our customers improve the health of animals in their care, while also making a meaningful impact on our local and global communities. At Elanco, we're driven by our vision of Food and Companionship Enriching Life and our approach to sustainability, Elanco Healthy PurposeTM – all to advance the health of animals, people, the planet and our enterprise.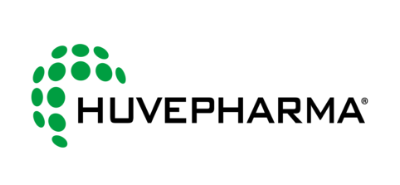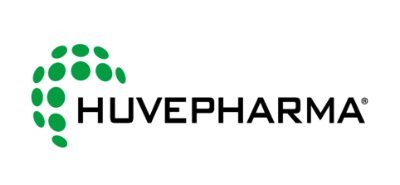 Huvepharma® is a fast-growing global pharmaceutical company with more than half a century of expertise in the fermentation, focusing on developing, manufacturing and marketing human health and animal health and nutrition products. These pillars are the basis of our company name, Huvepharma®: HUman and VEterinary PHARMAceuticals.
Our manufacturing subsidiary, Biovet, is headquartered in Peshtera, Bulgaria, and has independent manufacturing units in various other locations. Large, modern fermentation plants provide capacity for producing major molecules, purification and downstream processing as well as having extensive R&D, quality assurance and packaged goods facilities.

IDEXX is the world leader in innovation and innovation in the pet health care industry.
In this ever-changing and complex world, our medical/management systems and services help the industry create clear and smart medical solutions.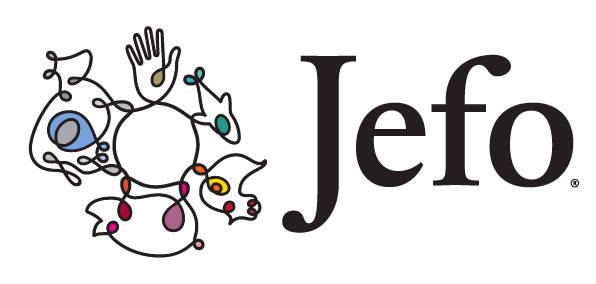 Jefo is a global leader in high-performance, non-medicated nutritional solutions for animals. Founded in Canada in 1982, the company markets its species-specific products and heavily invests in innovation and development. Jefo is the preferred supplier for those striving to reduce or eliminate the use of antibiotics. With its commitment to Life, Made Easier, Jefo helps improve animal health and increase human longevity by providing better sources of protein. Jefo offers different solutions in its programs: Jefo Care – Health and Prevention, Jefo Peak – Performance and Production, and Jefo Cycle – Reproduction.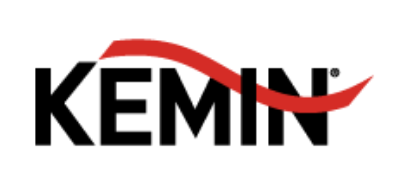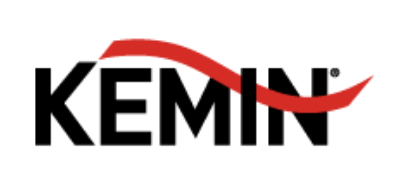 Established in 1961, Kemin is a global ingredient manufacturer, strives to sustainably transform the quality of life for 80 percent of the world with its products and services. Supplying over 500 specialty ingredients, Kemin is committed to the quality, safety and efficacy of food, feed and health-related products. At APVS we will launch our flagship probiotic, ENTEROSURE™, a proprietary blend of 3 Bacillus strains which directly inhibits the growth of pathogenic bacteria, restores and maintains a healthy microbiome. We will also present the effect of ALETA™, algae beta-glucan, on the swine immune system stimulation and protection against viral infections.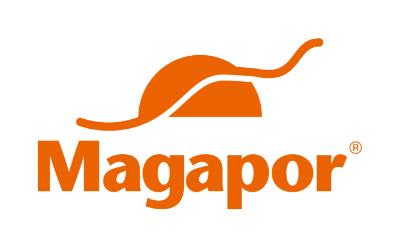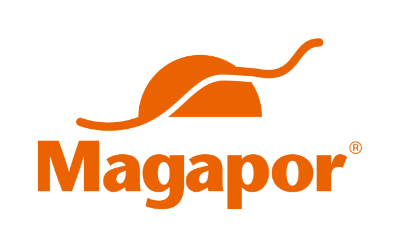 With over 30 years of experience, at Magapor we are specialists in swine reproduction thanks to our exclusive dedication to the design, manufacture and distribution of the technology necessary for artificial insemination in the swine sector.
Another of Magapor's fundamental strenghts is its clear commitment to R+D. Thanks to our research work, we also look for new solutions to present and future problems that our customers may need. In addition, we have a great technical service available to our customers.
At Magapor we are committed to our customers by helping them throughout the process and, therefore, we are proud to be their trustworthy technological partner.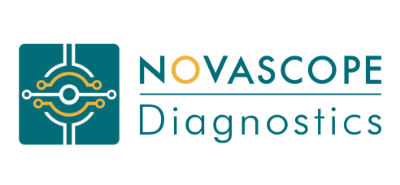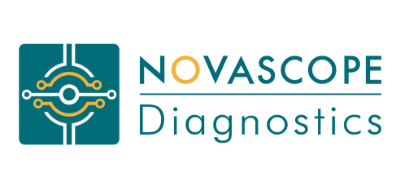 Novascope is a startup company dedicated to developing the early detection of pig diseases such as PRRSV and PEDV. Our cutting-edge technology enables us to provide ultrasensitive and accurate results in a quick turnaround time, making our tool an ideal solution for the pig industry's diagnostic needs. Our team of experts is committed to delivering affordable and high-quality products to help farmers and veterinarians tackle these diseases' challenges. With our innovative technology, we aim to improve the welfare of pigs and the sustainability of the pig industry while reducing economic losses caused by these diseases.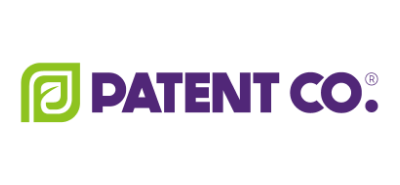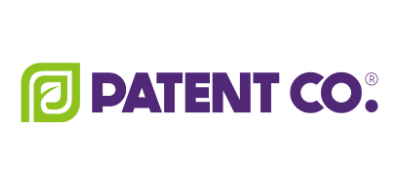 PATENT CO, one of the leaders in the global animal feed and additives industry, is dedicatedly creating innovative and efficient solutions for improving animal health by preventing gut health problems, mycotoxicosis, respiratory disorders, and ectoparasite infections. Using the state-of-the-art technology and science behind the products, and strong synergy between R&D department and skilled veterinarians, we are developing pioneering and natural solutions for some of the most current problems in the industry.
Our plant-based feed additive DYSGUARD-S® ensures good pig gut health by lowering the bacterial load (e.g. Brachyspira hyodysenteriae, Lawsonia intracellularis) while supporting stability of the microbiome.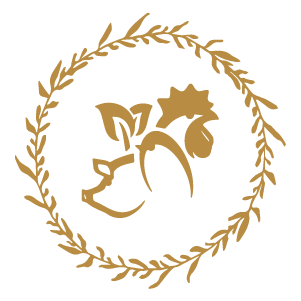 Beyond Wealth Animal Health provides solutions in response to climatic changes and geographical constraints. As Partners of Taiwan scientific research institutes, we enjoy complementary support from the institutes for prompt and effective solutions and are poised for the self-development of our own products. Our products include Avilamycin (rotation drug program for E.coli and Clostridium; distribution from Elanco), Rotam-Fenu (enhance the reproductivity of swine and cows), and Rotam-CS (prevention and recovery solution for coccidiosis). Trusted trading partners in Vietnam, Malaysia, Brazil, and Thailand collaborate with us.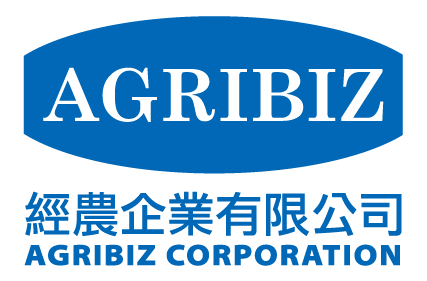 Agribiz Corporation was set up in 1982. Through comprehensive cooperation with world-class brands, Agribiz has remained the greatest distributor for swine vaccines in Taiwan for a long time. Agribiz's current partners include Boehringer Ingelheim from Germany, Biogénesis Bagó from Argentina, and Animal Health Research Institute in Taiwan.
Since the end of 2019, Agribiz has begun to prepare a biotechnology service center, which officially launched in June 2020 and introduced testing services for common pig pathogens and serology. This center is the first and only laboratory built up by an animal health product supplier in Taiwan.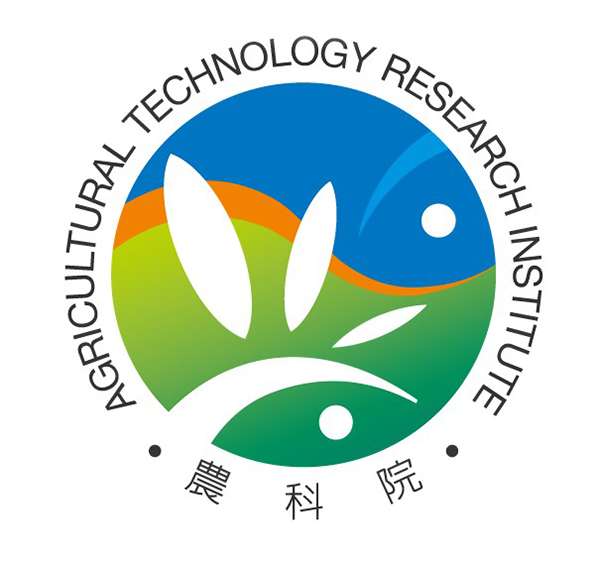 The Council of Agriculture established the Agricultural Technology Research Institute (ATRI) on January 1, 2014, as the institution specifically responsible for application, commercialization, and industrialization of the results of innovative R&D in the agricultural sector.
Based on its mission, ATRI has three research centers (animals, plants, and aquaculture) as well as a business promotion center and administrative department.
ATRI will focus on helping industries with the most potential to innovate, add value, and market their products. Efforts will also be dedicated to create opportunities for cooperation between enterprises and farmers that will benefit all citizens.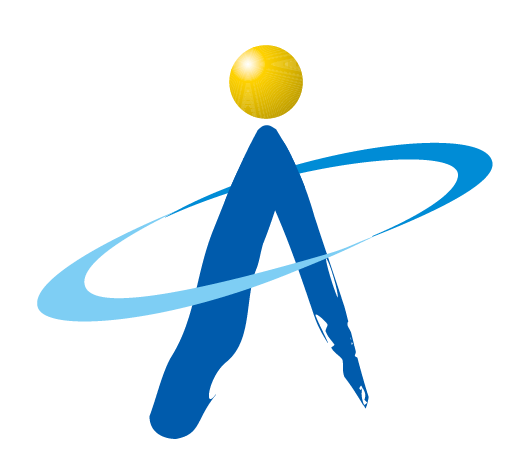 Animmune Biotech is an animal vaccine business jointly invested by Adimmune and strategic partners. We specialize in the development of innovative multivalent vaccines for the animal vaccine market, with a focus on Taiwan, China, and ASEAN markets. By leveraging Adimmune's expertise in human vaccines and collaborating with government and academic research institutions, we aim to establish a globally renowned next-generation animal vaccine company, expanding our presence in the South China Sea region.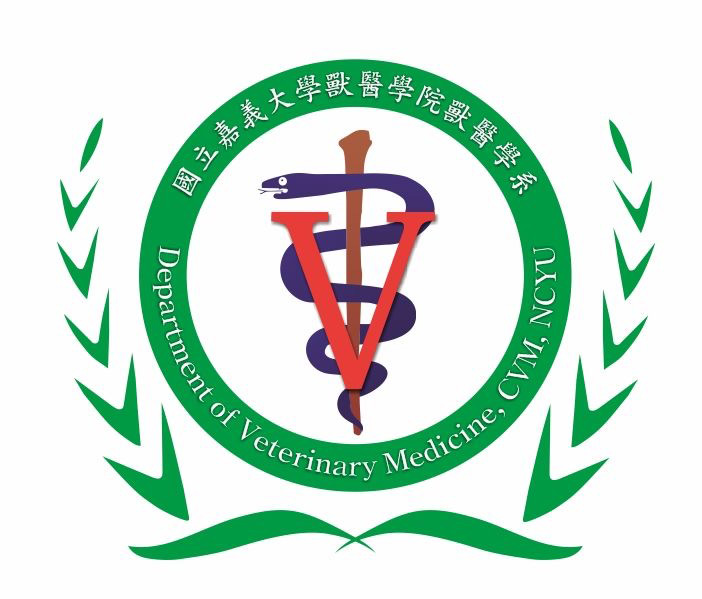 College of Veterinary Medicine, National Chiayi University
College of Veterinary Medicine, National Chiayi University, located in the center of the livestock industry region in Taiwan. Under this college, a department of veterinary medicine, an animal diagnostic center, and a veterinary hospital work together to promote students' capabilities in veterinary medicine, including knowledge of livestock, pet medicine, wild animals, and public health. After graduation, students can register as a veterinarian after passing the National Veterinary Board examination to apply for jobs in livestock production industries and continue their education in different fields. We welcome everyone from other areas of the world to come to National Chiayi University.

Dr. Bata Asia Branch Ltd. is the partner of Dr. Bata® Ltd., a biotech company dedicated to developing natural solutions for animal health disorders over 30 years. Dr. Bata Asia's product range includes natural plant extracts, enzymes, and mycotoxin inactivators manufactured in-house and adhering to strict GMP+ and HACCP standards to ensure impeccable feed safety and effectivity. Our team aims to reduce antibiotic use in livestock farming and increase efficiency and profitability. Dr. Bata Asia's natural products are available in Asian countries, reflecting the parent company's presence in more than 60 countries worldwide.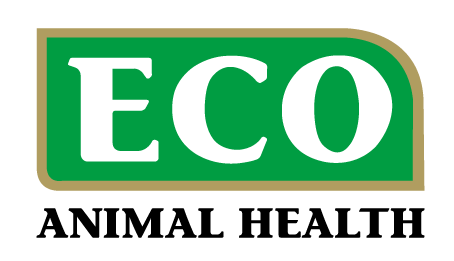 ECO Animal Health is a British company with a global presence, focused on providing
products to economically important respiratory and enteric diseases in pigs
We are dedicated to the research, development and marketing of strong, existing brands
and innovative new solutions. Our commitment to our customers is to provide them with
products of a consistently high quality supported by customer-focused teams.
ECO strives to provide best in class, scientifically proven, ethical solutions to optimise the
health, productivity and wellbeing of pigs. We aim to do this sustainably, working in
partnership with animal health professionals, bringing value by improving animal
husbandry.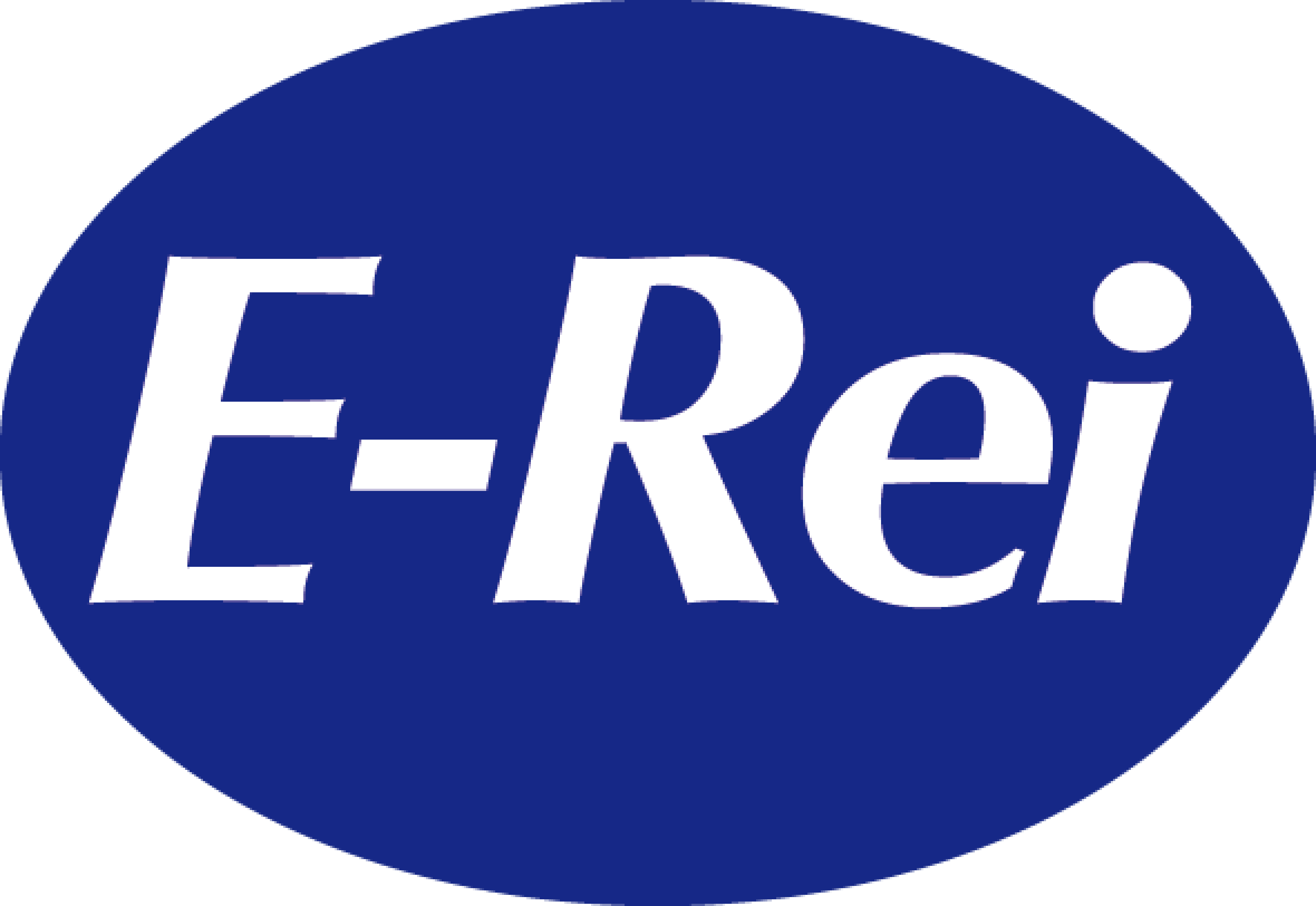 E-Rei International Co., Ltd.
E-Rei was established in 2001 and headquartered in Taipei, the capital of Taiwan. We have been committed providing high quality, reliable veterinary products such as vaccines, antibiotic injections, green products and feed additives to meet the challenges of animal health (including food animals and pets). Integrity, professional, quality and innovation are the philosophy and principles of employees in E-Rei. We hope to become a reliable partner of our business contacts and strive to provide the satisfaction of their needs, and then keep contributing ourselves to animal health and welfare.

KGbio is an expertise in immune regulation and preventive medicine. The Chairman Mr. Yang Hugo built a strong and steady development in the competitive market by offering good quality products and excellent after-sales service.
The main products are phytogenic animal feed additives, VIVA is the most popular product in the market.
What is the product attributes:
 Proven functional feed additive as immunomodulator, Natural Growth Promoter (NGP)
alternative to Antibiotic Growth Promoter (AGP).
Regulate livestock immune system and physical activity, suppress pathogens, protect liver and improve gastrointestinal health.
Establish biotechnology business without waste, circular economy in agricultural development.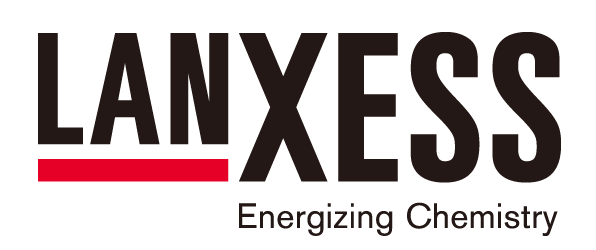 LANXESS is a global specialty chemicals company with sales of EUR 6.1 billion in 2021. The company, presents in 33 countries, manufactures and markets chemical intermediates, additives, specialty chemicals and chemistries for protecting and taking care of Environment, Humans & Animals.
LANXESS BIOSECURITY SOLUTIONS (LBS) part of LANXESS, offer variety of biosecurity solutions (cleaners, disinfectants, animal welfare products) to prevent pathogens and diseases for swine, poultry, aquatic and cattle farms globally.
LBS is a global biosecurity expert with more than 30-year experience in the livestock industry. We are professionals committed to the health and welfare of animals.

National Animal Industry Foundation (NAIF) was founded on January 1st, 2000 as a non-profit organization in livestock sector and based on Article 25, the Animal Industry Act. Given our mission of promoting Taiwan's animal industry, we are charged mainly with the following tasks: collect, analyze, and disseminate production and sales information; regulate domestic production and sales of livestock and poultry products; test and analyze livestock and poultry products; perform meat inspections at slaughterhouses; conduct certification to enhance animal product safety; registration and production testing of breeding swine; provide livestock and poultry health services.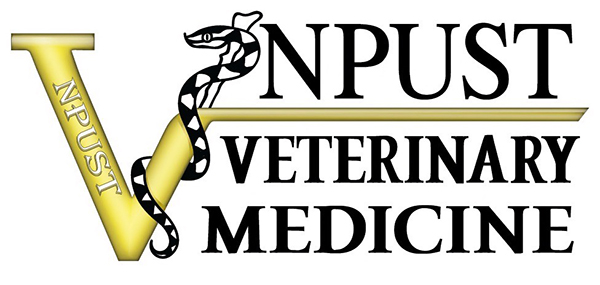 National Pingtung University of Science and Technology was founded in 1924, and Department of Veterinary Medicine is one of its oldest departments. In 2011, the university integrated the Department of Veterinary Medicine, Graduate Institute of Veterinary Medicine, Graduate Institute of Animal Vaccine Technology and Institute of Wildlife Conservation, as well as the Veterinary Medical Teaching Hospital and Animal Disease Diagnosis Center, to establish the College of Veterinary Medicine. The main goal of the undergraduate veterinary medicine program is to cultivate students into high-quality veterinarians, emphasizing their development in basic veterinary science knowledge, clinical skills, and professional ethics. The graduate program focuses more on deepening students' professional expertise in veterinary medicine.

Nedtex Company, founded in year 1976, has been introducing and marketing animal health products in Taiwan for over 45 years. The CEO Shao Chuan Su upholds the principles of sincerity, integrity, credibility and honesty as the basis, to build and develop business, and to pursue business continuity.
We distribute a wide range of animal heath products including disinfectants, vaccines, dairy-based feeds and nutritional feed additives, respectively supplied by large manufacturers such as Antec Internaitonal- A Lanxess Company (UK), Bioveta (Czech), Denkavit (Holland), Novation (Spain) and Bioproton (Australia), et cetera. They have won excellent reputation for quality products and satisfactory solutions to livestock farms. Among our products, it is particularly worth mentioning that Virkon S is the most famous international leading brand, and distinctive and widely proven effective disinfectant.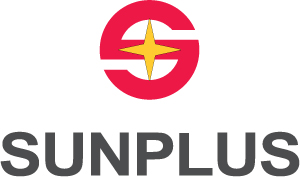 Sunplus Technology Co., Ltd is a leading chip provider for multimedia and automotive applications. Sunplus has successfully developed the AttoSense-FET Biosensor platform and offers an onsite rapid test solution for PEDV with results under 30 minutes. The AttoSense-FET is compatible with a fully automated analyzer or a handheld reader.

TSC has started to raise livestock since 1953 and has collaborated with the government's efforts to stabilize pork prices, manage the pig population, and adjust the supply and demand of pigs in order to enable the pig raising businesses and their related industries to flourish. TSC has vertically integrated its feed production, pig farming, meat processing, and sales channels to form a healthy and safe meat supply chain. All 17 TSC-owned pig farms have passed the production resume certifications issued by the Council of Agriculture; the annual production of pig count reaches approximately 220 thousand – all are chemical residue-free.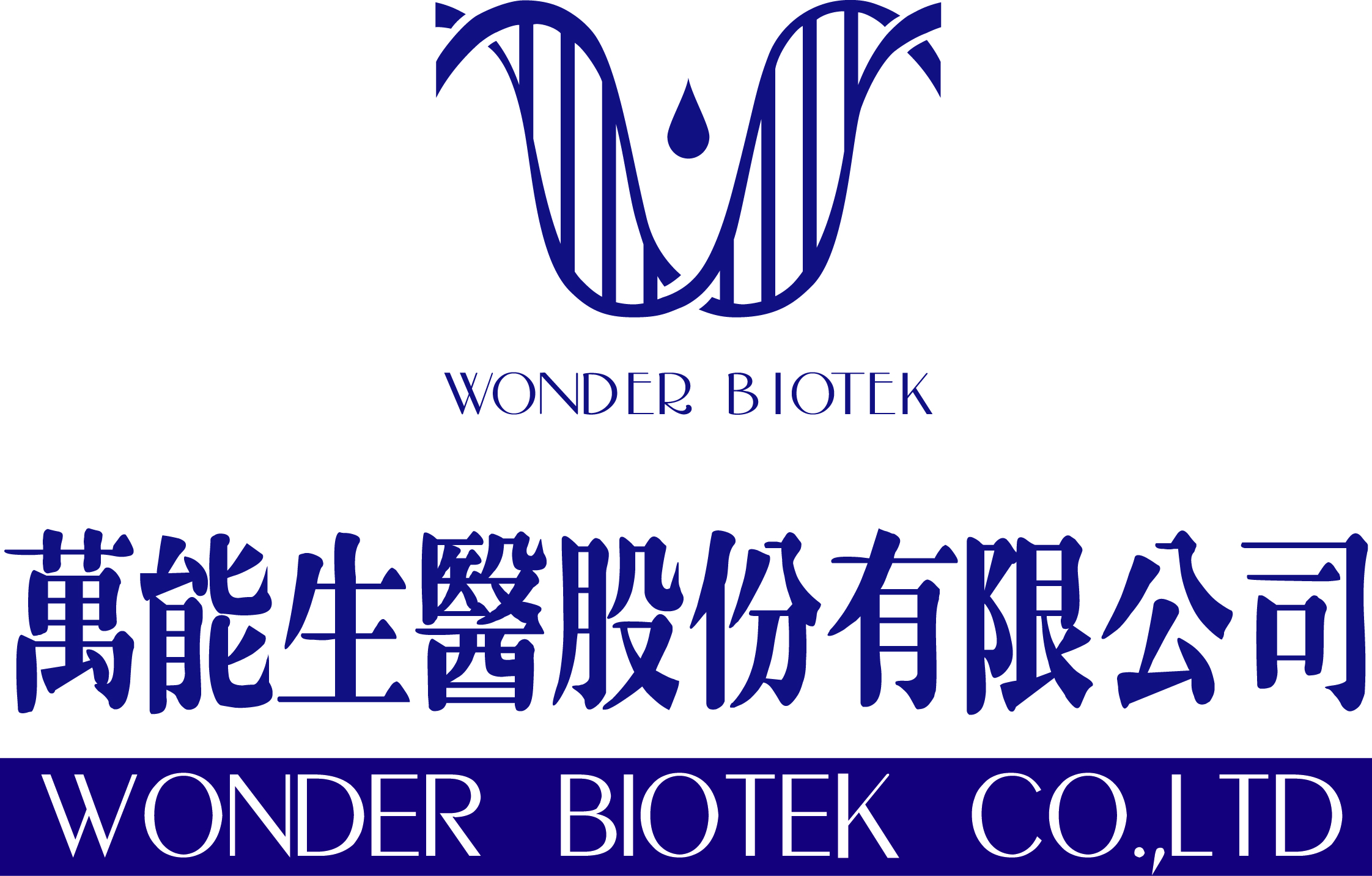 Wonder Biotek Co., Ltd. was established in 2017 and is a member of the Greatwall Group. At the beginning of the establishment, in order to implement Greatwall Group's biosecurity and anti-resistance reduction policies, it officially entered the animal vaccine industry, achieved a vertically integrated system from top to bottom, and strengthened the safety from farm to table. Wonder Biotek not only focuses on its own farms, but also aims at the international and gradually expands its overseas business, hoping to become an international brand with animal vaccine products with good efficacy, high safety and excellent quality.